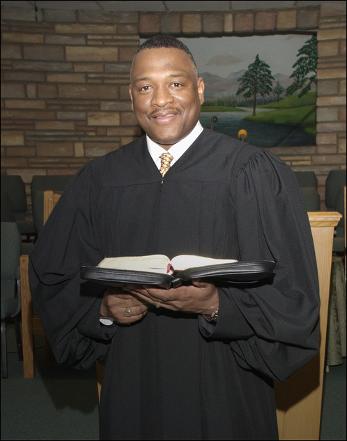 Welcome to Divine Faith Ministry Church
Divine Faith Ministry is a Non-denominational (Multi-cultural) church that does not quench the Holy Spirit; a church filled with the Word of God because knowing and obeying the Word will bring blessings to your life. We invite you to come and praise the Lord with us; come and see what God has done. You will have something to sing about, pray about, and share the good news with others. When the Word of God controls your life, you will be joyful, thankful, and submissive (Colossians 3).

If you do not have a Church home or not in a Bible teaching Church; consider Divine Faith Ministry Church in Petersburg, VA ( Church near Fort Lee, VA) and take one step at a time. Pastor Wilbert L. Watson, Co-Pastor Estell Watson and Church congregation will help you take the first step. Regardless of your past, current condition or circumstances... More >
Services Schedule
Sunday Worship Service…….....................11:00a.m. Children's Church.....................................11:30a.m. Sunday School………………...........................9:30a.m. Intercessory prayer.........(Wednesday)......6:30p.m. Bible Study…..(Wednesdays)…...................7:00p.m.
Divine Faith Ministry Non-denominational Churchwas established on April 3, 2005 by the Presiding Pastor, Reverend Wilbert L. Watson with the divine help of God in Hopewell, Virginia at 4112 Oaklawn Blvd. Divine Faith Ministry is a Non-denominational Church founded in the truth of God and His righteousness.
The greatest concern of Divine Faith Ministry Church is the same as God; the Salvation of lost souls... More>
Mission
Leading people to Christ and to create a nourishing Christian community of worship where Christ's love is experienced and taken beyond its walls.
Vision
Show genuine love of God; preach the Gospel and make winning souls apriority.
"Anyone who chooses to do the will of God will find out whether my teaching comes from God or whether I speak on my own" (John 7:17).
Divine Faith Ministry Church
804-943-9398
If anyone serves, he should do it with the strength God provides, so that in all things God may be praised through Jesus Christ.
~1 Peter 4:11